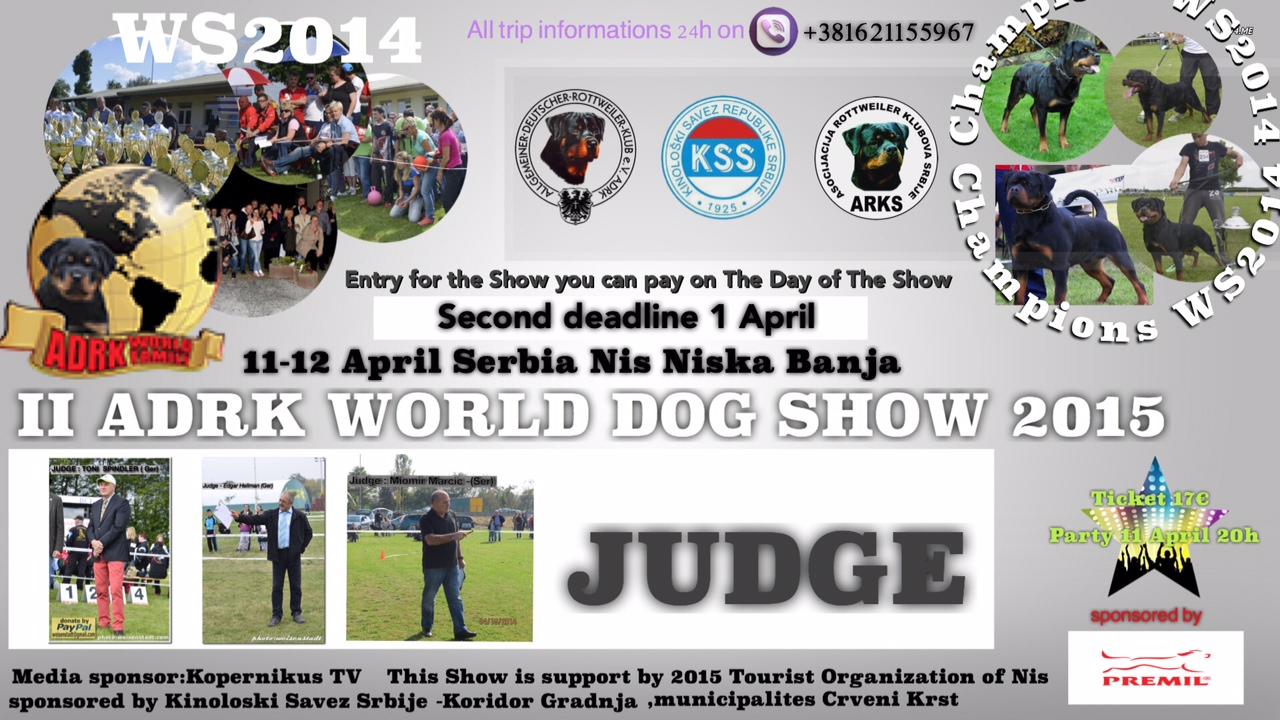 General Information
Event
2. ADRK Weltsiegerschau
Date
11./12.04.2015
Place

Nis in Serbien

Show Director
Miomir Marcic
Judges
Edgar Hellmann, Miomir Marcic, Anton Spindler
Results
Due to system crash no results are available
Achtung: 2. Meldeschluss - Attention: 2nd deadline
1. April - 1st of April
Am 11. und 12. April 2015 wird die 2. ADRK-Weltsieger-Schau in Nis in Serbien stattfinden.
Video 1:
Video 2:
Zur Online-Meldung gelangen Sie hier.
Kontakt: Mrs. Marcic: ADRKworld.dogshow2015@yahoo.com
Informationen zu Einreisebestimmungen aus Serbien
Sponsor: Total Rottweiler Magazine